All Crypto Solutions

in One Place
A quality envelope for crypto investors in Israel from the education phase to the execution phase.
CRYPTOC was established in 2020 with a vision to make the field of crypto accessible to the Israeli citizen, and offers a variety of services from the education phase to the execution phase.
A course that combines comprehensive theoretical knowledge with simulation rooms and advanced practical tools, and provides a quality foundation for those who choose to integrate into the crypto market. The course's mentoring program includes joining an investor community and regular updates on the hottest news in the market.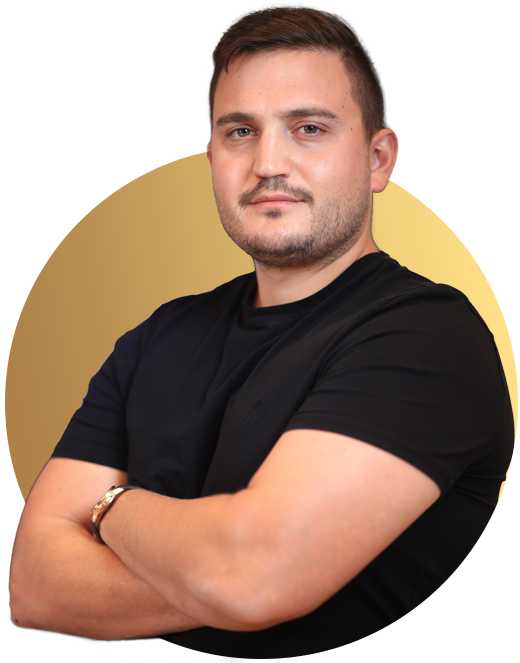 The Founder of the Company
The founder of the company is Eliyahu Tunkel, who has been active in the crypto market since its early days. Tunkel is a graduate of the elite unit 8200, and after his release he worked in significant positions at Teva, Live Person and SentinelOne (which was issued on the New York Stock Exchange at a value of 13 billion dollars!).
Along with Tunkel's proficiency in the crypto world, he has gained extensive knowledge in regards to information and cyber security. At Teva, he managed the cyber security department, and at SentinelOne, he held the position of senior information security engineer. The combination of the two areas of expertise – decentralized economy and information security – is reflected in all CRYPTOC activities and guarantees customers complete peace of mind.

Our world is changing at a very fast pace. Cryptocurrencies - Bitcoin, Ethereum, Tether and there are many more of course - are an excellent example of several prominent trends: the desire to reduce the control of the establishment (in this case the central banks of the various countries), the transition from physical products to digital products and also the search for ways to optimize the global economy. Another significant change in the 21st century is the awareness of the climate crisis. Today we can no longer ignore the real risk to the continuation of life on Earth in its current form, and accordingly the need to update habits. Some argue that the two aforementioned phenomena - the strengthening of the position of digital currencies and the necessity to minimize our negative impact on the environment - contradict each other. The main suspect is Bitcoin, and the question is whether the mining process of the popular currency really requires the investment of a lot of expensive and harmful energy.
Our students tell about the experience at CRYPTOC
Do you have a question? Want to get more information about one of our services? Contact us and we will be happy to help.